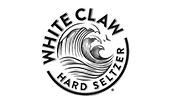 After taking the U.S. by storm, White Claw set its sights on launching in Canada. With excitement building north of the border, the brand's goal was to create the largest ready-to-drink launch in the country's history and develop a premium brand that resonated and inspired interest among Canadians in the 19-35 age group.
Generating buzz
MSL developed a fan-first strategy that generated grassroots buzz by teasing the launch among passionate super fans before amplifying the launch through traditional PR. Reaching the fans where they were most active, social teaser content hinted at the arrival of the highly sought-after brand. Social listening was used to identify true brand fans who had shared their love for White Claw before it was even available in Canada. Through 1:1 engagement, MSL encouraged these fans to further fuel buzz for launch.
A taste teaser
Keeping to the fan-first approach, Toronto fans received first access to White Claw through an LCBO pre-launch event where more than 200 people lined up to experience the first taste of White Claw in Canada. Once grassroots buzz reached an all-time high on launch day, embargoed media coverage went live to generate further awareness and promote trial of the product.
Overall, the launch generated 206+ million earned media impressions and 600+ earned media stories. Ultimately, fuelling the fans worked. The launch of White Claw in Canada shattered all sales records, becoming the largest ready-to-drink launch in Canadian history. Currently, White Claw holds the title of #1 brand in hard seltzers.