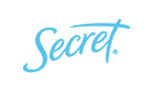 As Canadians, we hold equity and inclusion at the core of our everyday lives. We know that equal work deserves equal compensation and we pride ourselves as being role models on the world stage for equality. So why then, in our nation's favourite sport, do we see the biggest gaps? We must pave a future that allows women's hockey the glory it deserves. To do that, we must shout that Equal Sweat Deserves Equal Opportunity.
The Insights and Strategy
When the Canadian Women's Hockey League folded, Secret saw an opportunity to step in and support the players' efforts to establish a league of their own. Secret believes equal sweat deserves an equal opportunity and that every Canadian, regardless of gender, should have the opportunity to play Canada's favourite sport.
In support of a more inclusive future for women's hockey and to enable players to compete at the highest level of their sport, Secret launched a partnership with the Professional Women's Hockey Players Association (PWHPA). The partnership reinforced Secret's equity as a brand that elevates and supports women by associating itself with the strength stories of Canadian professional women's hockey players.
The Execution
#EqualSweat became the Secret rallying cry to galvanize Canadians around this issue. We focused on a combination of traditional media and digital storytelling through dynamic social content, engaging video and a consistent CTA to drive to the campaign website. Additionally, targeting the millennial female demographic, Secret launched the videos in an exclusive partnership with The Gist Canada (an online media outlet that creates sports content and experiences for women and by women).
The #EqualSweat movement gained momentum when Secret announced a $1 Million commitment to the PWHPA, the largest corporate donation ever made for professional women's hockey in North America. This funding was integral to ensuring the sport's top players are given an opportunity to play and compete for cash prizes and the Secret® Cup while continuing to advocate for a new and equitable professional women's hockey league.
The Results and Impact
Not only has the campaign enabled 200 of the sport's players to compete, it has generated over 428 million earned media impressions, including 853 stories and 500 social posts with key stakeholders about gender inequality in hockey, helping inspire the next generation of female hockey players.
Following the campaign, Secret's Net Promoter Score, which measures the likelihood that someone would recommend a company or product to a friend or colleague, increased 40% over the previous year (IYA 140).