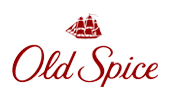 Old Spice is the quintessential man-brand, known for its personality and campaigns targeted to men for more than 70 years. In 2019, with the brand gaining more popularity in Canada, MSL was asked to support Old Spice's growth in the market, while maintaining the brand's voice and driving relevancy among Canadian men.
The face of Canada
Known for their iconic Old Spice guy in the U.S., we knew it was important to find a Canadian face for the brand. We dug deep into Canadian-specific cultural insights to confirm what we knew to be true – the face of Canada is made up of a diverse immigrant population. In fact, 16% of Canadians are of Asian descent. So, we used this information to create a campaign that would connect a very U.S.-centric brand with Canadian men. It began by crowning Simu Liu, who was just starting his superhero journey, the first Canadian Old Spice guy. We created a dynamic video series (watched over 100M times organically), generated interactive social content and even conducted a national media tour that landed Simu and Old Spice a cover story with a top-tier male-focused print publication.
Community connections
Old Spice then went straight to the consumer. The brand sponsored Asian-Canadian food festivals where our target audience could sample the new Old Spice collection, and sponsored Simu's charity basketball tournament starring the Toronto Raptors' own Jeremy Lin. The Raptors integration didn't stop there. To further attract Canadian men, Old Spice capitalized on the Toronto Raptors' recent 2019 NBA Championship win and partnered with Serge Ibaka to create an extremely popular video series viewed over 1.5M times organically.
Canadian men took notice. Leveraging the right celebrity faces and voices, Old Spice saw social content generate 9M impressions and a 3% organic engagement rate with 89% positive sentiment. More importantly for the brand, Old Spice saw a 75% lift in search volume, proving we helped Old Spice resonate with Canadians.