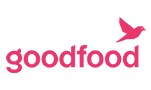 Passionate about both food and technology from a young age, Goodfood's founders put their finance backgrounds to use in a new venture aiming to challenge the status quo in the food industry. With a goal of inspiring more people to prepare delicious and healthy meals at home, Goodfood was born. After five years, the team of 500+ people now deliver delicious meals monthly across Canada.
Building a narrative
To support the launch of its new one-hour delivery service in Toronto and Montreal, Goodfood challenged MSL to boost consideration, reach new audiences and generate earned media coverage that would drive traffic for Goodfood and its new service. MSL developed a phased approach that would not only put the service in the hands of the right people, but also connect the brand to an authentic narrative that is reflective of Goodfood's main goal: inspiring more people to prepare delicious and healthy meals at home.
Familiar faces
To garner maximum visibility, we proposed leveraging Goodfood CEO Jonathan Ferrari for media interviews and partnered with Canadian Olympians Andre de Grasse and Charles Hamelin as our Goodfood ambassadors. We were able to tailor different narratives for all three spokespeople giving Goodfood the opportunity to earn media coverage across multiple beats, including business, local, lifestyle and entertainment outlets. Further, Andre de Grasse and Charles Hamelin developed content for Goodfood to share on their owned social channels and digital platforms ensuring we were placing the news in front of the right audience. We had unprecedented results for the brand, driving over 15M+ media impressions and 10M+ social media engagements.